Located in North East Singapore, Punggol offers an off-the-beaten-path travel destination amongst many offbeat Singapore attractions. Formerly a rural village with poultry and pig farms, it was well known for its seafood restaurants and boating facilities. Punggol has since been converted to a new residential township. In this post, discover 8 places and attractions in Punggol worth exploring.
2. Lorong Halus Red Bridge
Adjacent to Lorong Halus Wetland is a unique red bridge which is a popular local hotspot for joggers and cyclists. Both the Wetland and Red Bridge are located about 1km (15 min walking distance) from Riviera LRT station via Punggol Promenade Riverside Walk.
3. Punggol East Container Park @ Tebing Lane
Located along Punggol Promenade Riverside Walk is the Punggol East Container Park where visitors can find bars, pubs and restaurants. They are housed in unique shipping containers. The Park is located just a few hundred metres from the Riviera LRT station. 
4. Punggol Point & Punggol Settlement
The main attractions at Punggol Point/Punggol Settlement are the jetty, promenade point walk and a row of restaurants and bars. The jetty and promenade provide great views of Pulau Ubin and the Johor Straits. To reach Punggol Point, take bus 84 from the Punggol interchange. Many restaurants and food & establishments in Punggol accept payment via Shopback app. If you do not have a Shopback account, sign up via my referral link to immediately receive $5.
Coney Island, formerly known as Pulau Serangoon, is a small island that houses a 81 hectares park. Within the park, there are coastal forests, grasslands, mangroves and casuarina woodlands with plenty of long-tailed macaques roaming about freely. On weekends, the park is popular with expats and locals – they would cycle across the island from the west entrance to the east entrance. To reach the island, walk or cycle approximately 500 m east from Punggol Point along the Punggol Promenade Nature Walk to reach the Coney Island West Entrance.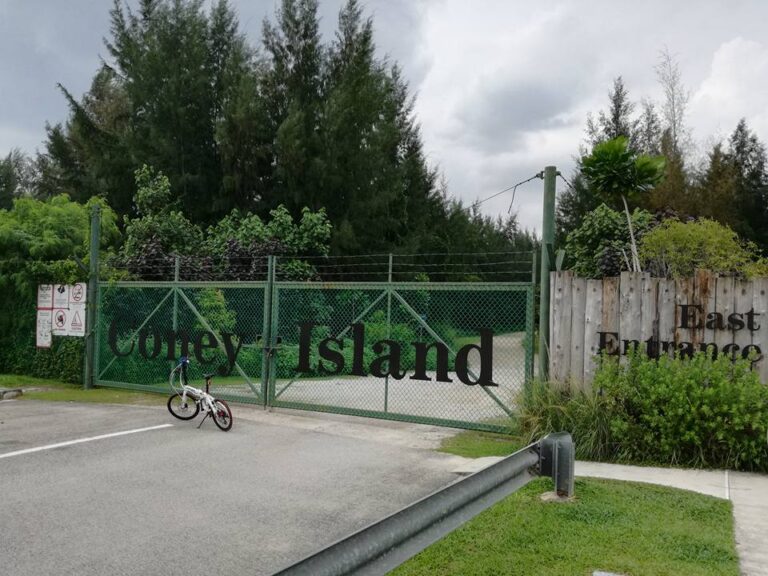 A relatively lesser-known place, Marina Country Club (5 min walk from Samudera LRT station) in Punggol West is claimed to be the only private club that is open to the public. Visitors can enjoy sunset views at the Marina Boardwalk and there are plenty of restaurants, pubs as well as prawning facilities.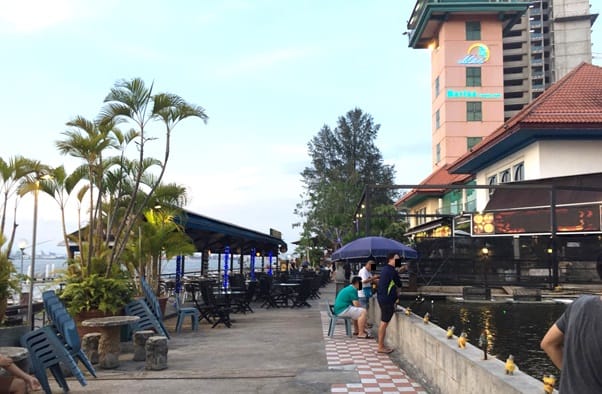 8. Fo Guang Shan, Singapore
Fo Guang Shan is an organization which originates from the largest Buddhist monastery in Taiwan. The Fo Guang Shan Buddhist temple in Punggol is one of over 200 branch temples around the world (including one in Perth, Australia). There is a fantastic tea house on the 3rd floor of the temple which serves vegetarian food. This temple (monastery) is more urban in design, in contrast with the secluded and rural Buddhist monastery in Harnham, UK.