Mess Hall is a former military outpost located in Sentosa Island, Singapore. It was originally used as a military recreational club for soldiers in 1904. It was recently refurbished and converted to a quaint heritage site with restaurants and surrounded by upscale hotels, namely, The Village Hotel, The Outpost Hotel and The Barracks Hotel. The Mess Hall are surrounded by so-called "heritage trees" and a rather large courtyard. We chanced upon this site when we went for dinner at a local restaurant (Quentin's Bar and Restaurant in Sentosa) by using a 1-for-1 promotion offered by the Entertainer app. We went to the place on a Friday night but there was hardly anyone in the courtyard or the hotel area (which was good since we dislike touristic crowded places).  
To reach Mess Hall, take the Sentosa Express train from Harbourfront MRT Station and alight at the Imbiah Station. The walk from the station to Mess Hall is about 5 min. For those travelling by car, there is a parking area for guests in the basement of the Village Hotel (parking rates can be found here).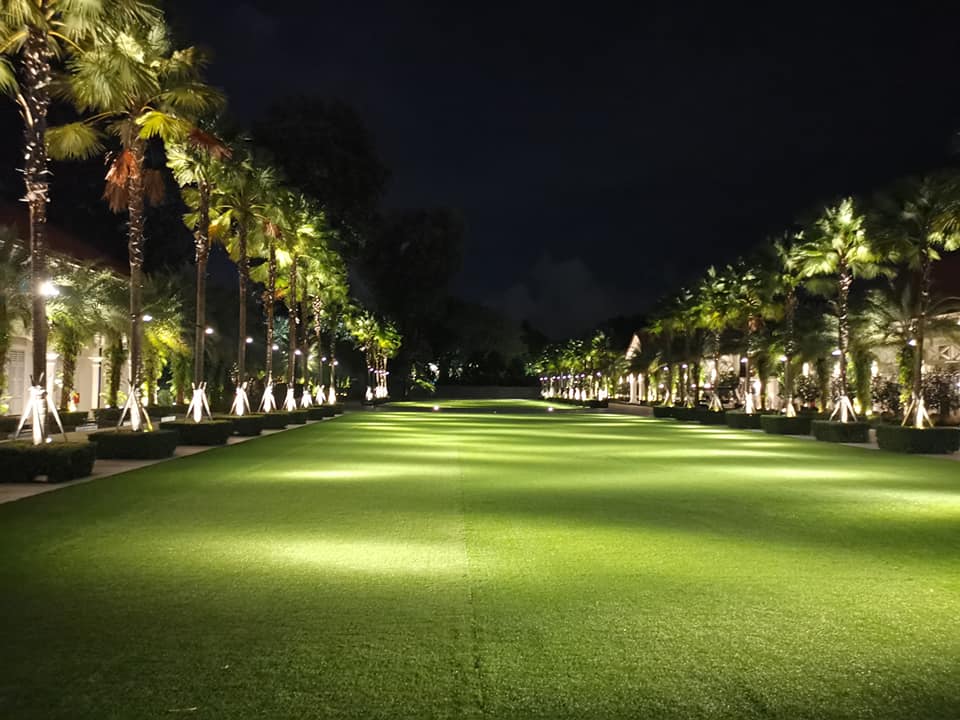 Quentin's Bar and Restaurant
Quentin's Bar and Restaurant, Sentosa is located in the Village Hotel restaurant row beside the Mess Hall. There is a 7 Eleven convenience store within the restaurant row. The restaurant is rather small in size (limited seats), so reservations are recommended. It serves mainly modern Peranakan cuisines. In our opinion, the food was rather average for the price point but it was still OK given that we used the Entertainer's 1-for-1 (main course) promo. The service from the restaurant staff was very good though.