São Paulo, Brazil's financial centre, is among the most populous cities in the world. It is the capital of the São Paulo state which is the richest state in Brazil, though the co-existence of many dilapidated parts of the city would reflect the vast wealth gap between the rich and poor. It is approximately 450 km from Rio de Janeiro.
Due its status as a global financial city, there are many skyscrapers in the city which are starkly juxtaposed with run-down buildings. We stayed at the Wyndham Sao Paulo Paulista (formerly known as Quality Hotel Jardins) because of its location (close to city centre), buffet breakfast and cheap rate – currently priced less than USD 50 / night (April 2021).  Here are some photos of the city:
One of the main shopping streets in Sao Paulo is Rua Oscar Freire – wee took a quick taxi ride from our hotel to the shopping street: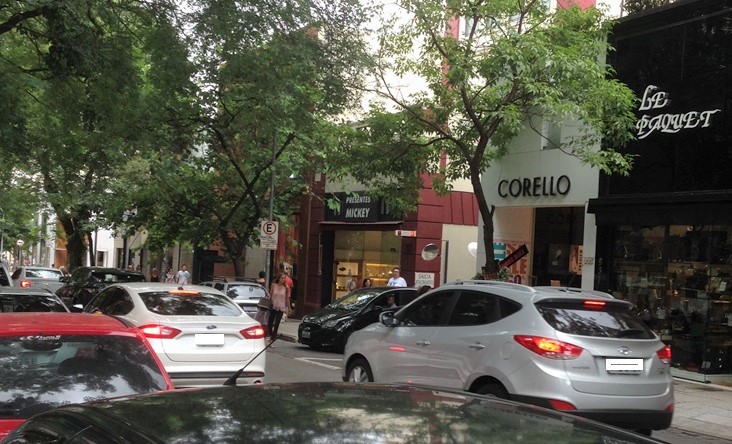 The city has an extensive network of underground lines (Sao Paulo metro). If public transportation is not your thing, then perhaps the City Tour (USD 60) by Viator might be a better option. 
The Havaianas brand is a prominent feature in major Brazillian cities. There is a huge flagship Havaianas store in the city:
A lesser-known fact is that Sao Paulo has a district (Liberdade) which is home to the world's largest ethnic Japanese population outside Japan. This was due to concerted Japanese migration to Brazil since the 1910s to work in the plantation sector. The main shopping street in Liberdade is a fascinating area to visit due to its mixed Brazillian-Japanese cultural influence:
Cities surrounding Sao Paulo are connected to Sao Paulo via a network of highways:
The outskirts of Sao Paulo are dotted with favelas (the infamous slum 'cities'):
Purchases made via any of the links on this post may generate an affiliate commission used to support the running of the site.