Johor, a large State on the tip of Peninsula Malaysia, is regularly visited by neighbouring Singaporeans seeking cheaper goods and food. In this post, discover lesser-known and underrated places and attractions in Johor, Malaysia, which makes for a good day trip from Singapore. All places and attractions listed here can be reached via ride-hailing (Grab) at affordable rates except for Kulai which is about 1 hour drive from the Johor Bahru city centre. 
1. Jalan Tan Hiok Nee & Jalan Dhoby
Jalan Tan Hiok Nee and Jalan Dhoby are two parallel streets located just a short drive from the Johor Bahru checkpoint. The streets are full of eateries, hipster cafes and bakeries which are packed with locals and Singaporeans during weekends. Hiap Joo Bakery is a old-school bakery located at Jalan Tan Hiok Nee famous for their banana cakes. 
2. Johor Bahru Chinese Heritage Museum
Visitors to Jalan Tan Hiok Nee should check out the Johor Bahru Chinese Heritage Museum located at the end of the street. The entrance fee for the 4-storey museum is affordably priced at RM 6 (about USD 1.4) for adults. For such low fee, the visit is well worth the price as the museum is packed with many props, art works, details and historical replicas.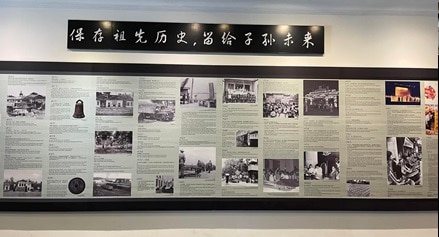 3. Kuil Kuno Johor (Johor Ancient Temple)
The temple was built in the late 19th century by a Chinese community led by Tan Hiok Nee. It is managed by the Johor Bahru Tiong Hua Association and houses the five deities worshipped by the five main Chinese clans in Johor. 
4. B5 Johor Street Market
This is the recently developed street market cum mall with an area of 56,475 sq. ft opposite Angsana Johor Bahru Mall in the Tampoi area. There are plenty of retail stalls selling trinkets and clothes, food and beverages outlets as well as event spaces for busking and cultural performances. 
5. Permas Jaya Food Street
Permas Jaya Food Street is a food lane in Permas which is also known as Permas Jaya Old Street 2. Plenty of hawker street food can be found along this lane. We stayed overnight at a very affordable and clean budget hotel (Hotel Legend Boutique) (rate starts from USD 30 for base room) in Permas Jaya and it is located just a few mins walk from the food street. 
Senibong Cove, located east of Johor Bahru City Centre, was originally a prawn farm which has been developed into a mixed property waterfront area consisting of a marina, residential properties and F & B establishments. A list of cafes and restaurants in Senibong Cove can be found here.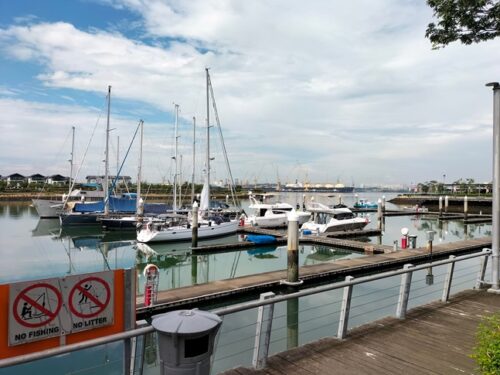 7. Todak Seafood Restaurant
Located just a short drive from Senibong Cove is a restaurant (Todak) which serves relatively cheap seafood in a rustic environment (read: old). The restaurant overlooks the Sembawang area of Singapore. 
8. Kelapa Sawit Wall Art in Kulai
The small village of Kelapa Sawit (oil palm in Malay) located in Kulai, Johor, although quite a distance from Johor Bahru City Centre (1 hour drive), may well be worth a visit for tourists driving from Singapore to Kuala Lumpur. Attractions in the village include wall murals and colourful sculptures as well as Chinese Hakka food (Lei Cha). Visitors based in Johor Bahru City Centre or arrivals from Senai airport may rent a car if this is a place of interest to them.