A day trip to Mekong River can be easily done via tour by using Ho Chi Minh City as a base. The river is one of the longest rivers in the world and crosses several countries in Southeast Asia. Given the significance of the Mekong River in terms of biodiversity and local livelihood, a trip to the river should not be missed. In our trip to Ho Chi Minh City, we also booked a day tour to Mekong River (about USD 18 per person) from Klook as we felt this was a lot more convenient that a DIY tour. Here is a brief report of our trip. 
The tour guide (via bus) picked us directly at our hotel in District 1. The bus ride took about 2 hours to reach Mỹ Tho, a small town by the Mekong River. Our destination was essentially Mỹ Tho Marina, of which small tour boats were stationed there to transport us to Unicorn Island and Coconut Island, two small islands located within the Mekong Delta region.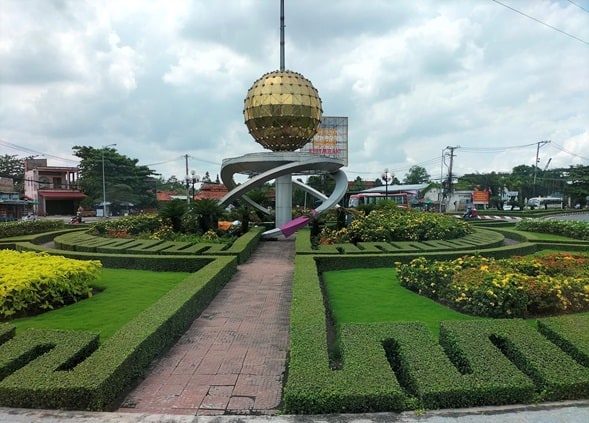 The highlight of the trip was the sampan (rowboat) ride along small canals within Unicorn Island. Getting to the waiting point at the canal was no easy feat (especially for seniors with limited mobility) as the pathway was narrow and steep. Be aware as some of the boat rowers might ask for a small tip after completion of the boat ride – so, be prepared with a small change. 
Before we headed back to Ho Chi Minh City, we visited the Vinh Trang Pagoda which was just a short ride from the My Tho Marina. The pagoda exhibits structural features incorporating Chinese, Vietnamese and Cambodian architectural styles. Noteworthy attractions in the pagoda include giant Sleeping Buddha and Kuan Yin statues.